0
Mastering The Law of Attraction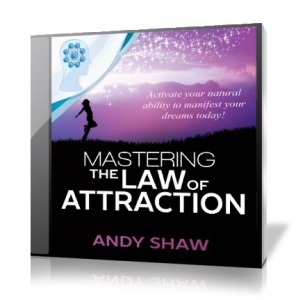 This awesome audio is from Andy Shaw who has an extraordinary way of simplifying the law of attraction so that anyone can instantly use it correctly, and it's genuinely unlike anything you've experienced before.
Enjoy your Free Gift!

Click on each link below to listen or
right click to download to your PC.

Introduction
Chapter 1 – The Law of Attraction
Chapter 2 – The Unlimited Power of Thought
Chapter 3 – The Self-Made Illusion Holding Us Back
Chapter 4 – Structured Thinking VS Accidental (Chaotic) Thinking
Chapter 5 – How What We Know May Not Be So
Chapter 6 – You Have To Have It Before You Can Have It
Chapter 7 – It's Impossible
Chapter 8 – You Can Have Anything You Think You Can
Chapter 9 – You Can Do It Too
Chapter 10 – The Law of Attraction Is Neutral
Chapter 11 – Mastering The Law of Attraction
Chapter 12 – A Few Helpful Things For You To Consider While You Are Becoming A Law of Attraction Master